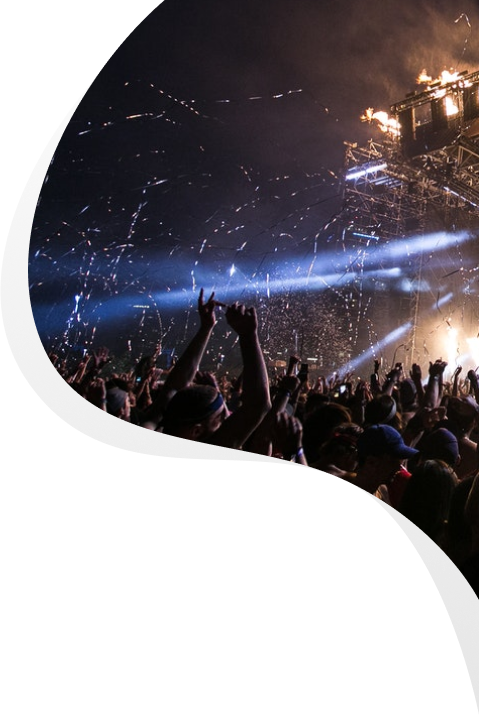 Fair and Rodeo
General Information + Schedule
Everything you need to know about the 2023 Yamhill County Fair and Rodeo
Ticket Information
ADMISSION Tickets to the Yamhill County Fair can be purchased in advanced at https://aftontickets.com/event/buyticket/l3x3637xdv/yamhill-county-fair or at the admission gates the day of. We suggest you buy online and skip the lines! 1-DAY (GENERAL ADMISSION) PASS Looking to spend just one day at the county fair? The 1-day pass will give you general admission for a […]
Parking
PARK AT THE FAIR During the week of the fair, the Yamhill County Fair & Rodeo transforms the go kart track into a giant parking lot, to accommodate our fairgoers! This year, we will have a large designated area for Handicap parking. However, ALL spots are limited and the fair lots fill up fast, so […]
Entertainment
For years, our mission as the Yamhill County Fair & Rodeo has been to deliver our community big name acts with a good view. This year, we are back with a line-up that county AND rock fans will enjoy. All events are included with General Admission, however reserved seating for concerts and rodeos are available with additional passes.
Rodeo Information
August 2nd-4th @ 6:15pm – Cascade Rodeo Arena SPECTATOR INFORMATION There are a few important things we feel you should know before you attend our 3 nights of Rodeo The Rodeos are FREEwith General Admission, so no need to purchase an extra ticket to see the show! Stay afterwards and view the concert, also included […]
Yamhill County Fair Demolition Derby
Dem·o·li·tion Der·by : a competition in which cars are driven into each other until only one is left running…… AKA it's really loud and really fun to watch, you're not going to want to miss it! The derby is always the last night (Saturday) of The Yamhill County Fair, and is held in the Cascade Rodeo Arena. Wanna know more? Check out our information below.
Carnival Information
ALL-DAY CARNIVAL RIDE BRACELET There is fun for the whole family at the Rainier Amusements carnival during The Yamhill County Fair & Rodeo! Save yourself the hassle and buy your wristband BEFORE you go. When you purchase your ride bracelet online, you'll receive a redemption voucher. This voucher should be brought to the RAINIER AMUSEMENT […]
Yamhill County Youth Livestock Auction
WHAT IS JUNIOR LIVESTOCK AUCTION? The county fair is often the result of several months of diligent labor on the part of the young people involved in developing livestock projects. Ribbon-winning animals including steers, lambs, pigs, and goats, as well as chickens, rabbits, and turkeys, will go up for auction at the Yamhill County Junior […]
4H and FFA Information
Our fair wouldn't be complete without the youth who exhibit their projects each year. All 4-H and FFA shows & exhibits are open to the public for viewing during fair hours. We encourage you to show up and support the future leaders of our community!
Open Class Information
Do you have a "famous" family recipe you are always bragging about? Well now is your chance to prove your skills and enter into the Yamhill County Fair and Rodeo Open Class Division! Learn more below:
Best of the Best BBQ Competition
Since the beginning, county fairs have been known for their competitive opportunities, for both youth AND adults! The 2022 Yamhill County Fair marked the return of the BBQ competition, and it's making a return again for 2023. Join us as we host the 2nd Annual Yamhill County Fair BBQ Competition and celebrate The Bounty of the County!
Vendors
Planning your trip to the Yamhill County Fair & Rodeo in advance? Check out what our 2023 vendors have to offer!
Volunteer with us!
For 169 years, the Yamhill County Fair & Rodeo has served the community with the intent to provide a timeless county fair experience to folks from all over. With over 40,000 visitors in four days, not only do we want to provide a unique experience, but also the opportunity to give back to the community that supports us each year. As part of the "Friends of the Fair" volunteer team, you will receive more than just a few service hours. Join our 2023 team TODAY!
Become a Sponsor
The opportunities are endless when it comes to serving as a sponsor of the Yamhill County Fair & Rodeo!
Fair Ambassador Information
Fair Ambassador Information APPLY TO BE A YAMHILL COUNTY FAIR AND RODEO AMBASSADOR The mission of the Yamhill County Fair & Rodeo program is to provide a scholarship for higher education to outstanding young people in a program that perpetuates an appreciation for Yamhill County Fair & Rodeo history and tradition while promoting community outreach […]